Design Your Dream Space With Premium Products
Remodeling projects for your home is overwhelming and exciting. We will guide you through the entire process with our experience and unmatched customer service. Our goal is to help you to make the perfect choice for your needs.
Our pricing is competitive, and our services are customizable. Whether you are here for your personal home or investment properties, our team will help you to reach your goals.
If you're looking for the best price kitchen and bathroom renovation products, then visit our showroom.
You can also schedule a FREE in-store consultation with us.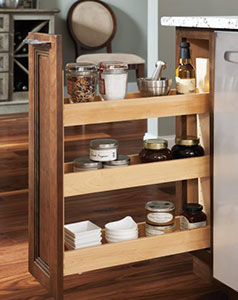 Tips to Choose Right Product for your Space
Before purchasing any kitchen/bathroom product it is important to select the kind of products that fit together with your personal design taste, budget, and construction timeframe. With several models, options, and variations within each category, picking the proper product for your specific kitchen can seem daunting. However, it's actually tons of fun and easier than you would possibly think. Always start with types of cabinets and focus on their function.
Here are some tips to stay in mind while choosing the right hardware product
1. Personal Taste
You'll likely eliminate many of the alternatives just because of your own preferences with regards to style, color, shape, size, and features. Stone Cabinet Works always listens to your preference and recommends the right product according to your personal taste. Well, in many cases people like something outside the box. Like For contemporary cabinets, your choices get narrowing to modern hardware products. While for farmhouse or French countryside style you should choose something bronze or antique kind of pulls that match your taste. Always choose hardware considering your cabinet color, style, and finish.
2. Construction Time Frame
Construction Time Frame plays an important role. If you try to finish the remodel in a limited time like 6 to 8 weeks, then there's no point checking any cabinets and countertop products that can't be delivered within that time period. This thing goes same for contractors. This may also help you to reduce the amount of product choices. Only select those that can plan to your construction schedule.
3. Price
Price plays an important role in purchasing any product. Always select those kinds of a product that goes well within your budget and also look beautiful. Your budget helps you to make a better decision.
Considering these above three important tips throughout the whole remodeling process will make your product selection much simpler.
Kitchen and Bathroom Products for Your Remodel
Nothing makes your Kitchen look better than high-quality cabinets and countertops. Stone Cabinet Works provides great design and handcrafted cabinetry that fits and compliments your space. We help you out to make your kitchen look spectacular.
Our large selection of all-wood species cabinets with custom features is modern as well as functional. Hundreds of door styles and finishes are available. We have stock line, frame less, and custom build cabinetry options to choose. Shop your favorite cabinet that is budget-friendly yet stylish and describe your lifestyle. Our team of kitchen designers and installers work together to create the perfect kitchen for your family. Contact us to know more about the door styles and finishes that are right for you. We also provide cabinet refinishing service.
The Right Kind of hardware can add style and personality to your kitchen or bathroom. Choose from a variety of designs, shapes, colors, and types from leading brands.
Our product line provides you with an extensive collection of hardware to complement your kitchen or bathroom look. From a warm gold tone to polished chrome hardware, choose over 1,000 hardware products from leading brands such as Jeffery Alexander, Elements, and Hardware Resources. We have over six warehouses and often ship hardware on the same day. Stone Cabinet Works assist you in hardware installations, design, and many more things. Schedule your FREE kitchen consultation with us to elevate your whole space look with our cabinet knobs, drawer pulls, and other cabinet hardware.
Organizers and accessories
Keep your kitchen or bathroom convenient and clean with the right type of organizer and accessories. From bottom cabinet tip out tray to wall cabinet organizers we have all products at one stop. We carry a wide selection of kitchen and bathroom accessories. Our organizers increase the overall functionality of the cabinets in an easy way.
Get a quality countertop installed in premium material from granite to quartz. We help you to choose the right countertop from our broad collection of different styles that makes your kitchen look stunning. From countertop installation to countertop repair we provide all types of services related to the countertops. Visit our showroom to find the perfect custom counters for your kitchen space. From initial design to finished product we provide our services for both residential and commercial projects.
Get all types of quality flooring, including hardwood, laminate, tile, porcelain, ceramic tiles, stone, and more at one place. We provide and install hardwood floors in Gurnee and nearby cities. A variety of finish combinations in various budget levels are available to fit every lifestyle. Visit our showroom situated at Stone Cabinet Works 7075 Grand Ave Unit #3B Gurnee, IL 60031, or fill out the form for a free consultation to learn more about the styles and finishes that are the right fit for you.
Mistakes to Avoid While Selecting Products
When thinking of selecting products for your kitchen and bathroom, it is really important to select the right remodeling company. Following are some mistakes to avoid while selecting products for your kitchen to remodel.
1. A Remodeling Company that wants you to make choices on your budget overrun or 'on the fly' that won't work in practical.
Best remodeling company always know all the details before starting remodeling. Make choices 'on the fly' can cause trouble. We always listen to all the concerns and help you regarding that as less stress brings better product selection.
2. A Contractor who don't have much knowledge about Product to give advice.
Always select those contractors that help you with product advice. For that, you should choose an experienced contractor rather than a fresher one. New contractors will leave you on your own to select the product. We provide expert guidance based on our 10years+ of experience and suggest you the right product that works well with the kitchen layout.
3. Selecting the company without checking their licenses and insurance.
Never hire that kind of remodeling company who doesn't have the right license and insurance. Hiring people who don't have a license can cause a big problem for you like property damage, personal injury, or even the loss of your loved one.
By avoiding these mistakes you should make the right decision for your home and family.